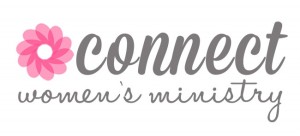 Women's ministry is a place for women of all ages to learn biblical womanhood, where we can embrace being the women God created us to be. This world does not prepare us for this role.
We provide Bible Studies, teaching and discipleship for women of every stage of their lives.
*Tuesday at 6 p.m. is Bible Study
*Wednesday mornings at 9:30 a.m. is prayer. A time for our ladies to gather together to pray of the community, church, needs and our world.
*Special Days
We believe that women need a network of other women to encourage relationships and resources to guide us and give us friendship, love and wisdom to live in today's world. Women's ministry at Chico 1st Assembly promotes an atmosphere of hope that God wants us to enjoy.
Propel Women
While our culture is changing, and professional women are holding positions of leadership, many women still wrestle with identifying themselves as leaders or feeling empowered to operate within their full leadership potential. Propel exists to change that by offering the tools needed to lead more effectively helping women internalize a leadership identity. Propel is all about helping women fulfill their purpose, passion, and potential. These nights are designed to activate and refuel women living a life on mission. At Propel we will gain understanding of biblical truths about how to lead ourselves, our communities, our families, and in the day to day places where God has called us. Propel is for every woman, wherever she is currently and wherever you are now. Events are free, RSVP requested.
next event-
FIRST FRIDAY OF THE MONTH | 6:00 PM
FREE EVENT