Chico 1st Assembly began around 1913, having services in homes around the Butte County area. Later a tabernacle was built on Bouc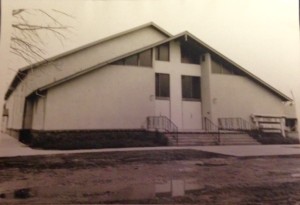 her and Elm St. in Chico. In the early years much of the ministry was done by lay leaders. In May 29, 1925 the church registered with the General Council of the Assemblies of God. In 1933 under the leadership of Rev. R.J. Thurmond the church acquired their first property at 1518 Park Ave. There they built a small but adequate building to house the ministry to the Chico area. The congregation stayed at that location until 1957. In 1958 under the leadership of Rev. Ed Cole property and building began at the Arbutus Ave. address.
Following the Coles departure Rev. Veron Klemen began pastoring Chico 1st Assembly. It was during this time that the Lord gave the idea for the outdoor singing Christmas tree to Mrs. Kleman. Under her direction the tree was designed, erected and became the trademark for Chico 1st Assembly off and on until 2001.
In 1963, Chico 1st Assembly built and began King's Christian Preschool under the leadership of Rev, George Elrod. The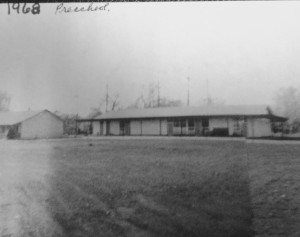 vision of the ministry was to provide Christ love to the families of Chico/Butte county in a practical way. King's Christian Preschool still remains true to that vision today reaching more then 60 families. The teaching staff at King's demonstrates the love of God.
Chico 1st Assembly has a rich heritage and a vibrant future, it continues to be a place of changed lives. Chico 1st is known for its spirit of worship, prophetic biblical preaching, generosity, faith in the goodness of God and warm Christian love. We have been and continue to strive to be a church that equips and sends out people to proclaim the gospel of Jesus Christ. As well as a place for the lost and broken to find their way to the knowledge of Jesus Christ.
Our history is just our beginning. We believe the days ahead are rich and full of wonderful exciting things that God has planned out.