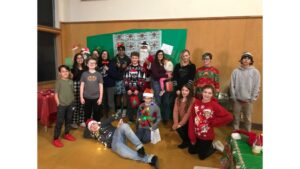 Chico First Youth (CFY) Student Ministries is our ministry just for students from grades 6-12.
Chico First Assembly Youth Group is about students connecting to the one True God, who created the Heavens and the Earth. The same God who sent His son to die on the cross in our place for our sins.
John 3:16
At CFA, Children will find their identity in Christ alone. That in turn they will not feel the need to fall into the temptation or the peer pressure of following the crowd.
Ephesians 6:10
We believe in moving with a purpose. The best way to find out what that purpose is, is to know God and the one He sent Jesus.
John 17:3
We believe Jesus is the same yesterday, today. In a culture that is always changing with many broken promises, Jesus remains faithful.
Hebrews 13:8
We believe in growth meaning, we believe Jesus accepts all that believe in Him that call on Him and he didn't just stop there.
Romans 10:13
We believe that is the beginning stage of, "They will be like a tree planted by the water that sends out its roots by the stream. It does not fear when heat comes; its leaves are always green. It has no worries in a year of drought and never fails to bear fruit."
Jeremiah 17:8
"Whoever conceals his transgressions will not prosper, but he who confesses and forsakes them will obtain mercy. "Proverbs 28:13
Meeting Times
(6th-12th)-Wednesday nights at 6:30-8 p.m.
Special Events
Winter Youth Camp February 18-21
Links
The official Chico First Youth Student Ministries Facebook group page. Join us for discussions, updates, photos, videos and more on the number one social network in the world. You can also find out more information about upcoming events, outings, and more!