Extreme Kid's Ministry is the Sunday morning ministry where children can experience God's extreme power, love and grow deeper in a relationship with Him.
When your children arrive on our CFA campus we want them to know that they are special. Our leaders have been carefully screened, and are committed to the safety and spiritual care of your child.
We invite your children to become apart of this growing children's ministry. Watch God do exciting things in their life as they learn to be a committed functioning ambassador for Jesus Christ. We are committed in helping your children find their giftings' and allowing them to be used for God's glory.
Extreme Kids kindergarten thru 5th grade meets on Sunday's at 10 a.m. in the Extreme Kidz Church after morning worship.
Parent Involvement
Opportunities for parents to be involved with their kids is by volunteering in one of the outreach ministries. All children staff members are screened and trained to provide a safe and loving environment in every class and activity.
Spring and Fall Outreach

Children's Church

Extreme Sports Camp

Summer Camp
Special Days
BGMC
Boys and Girls Missionary Challenge: A mission program in which children can learn about other countries and their culture. Ea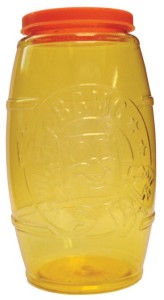 ch month the children save their change in "buddy" barrels and bring them on BGMC Sunday. All proceeds goes toward reaching kids and families around the world. A little change can change the world!
Summer Camps and More
We offer Summer programs for kids four years old thru the 6th grade which include Mega Sport's Camp, Summer Camp with NCN Assemblies of God, fun outings and much more.

TIMES AND LOCATIONS
Sunday 10 am
Nursery (Birth-4): room E2
Children's Church (k5-5th grade) room E3